Fat Transfer Testimonials | Reviews for Dr. Philip Young & Aesthetic Facial Plastic Surgery. Click here to read more: Dr Philip Young Bellevue Seattle Testimonials | Reviews Fat Transfer
Below are before and afters for a Fat Transfer Procedure for the lips. Fat transfering for the lips is a natural way to enhance your lips through a procedure. We use your own fat to enhance the size of your lips and the shape of your lips.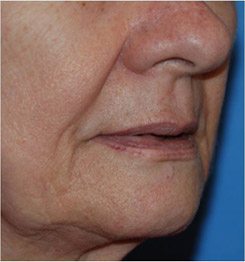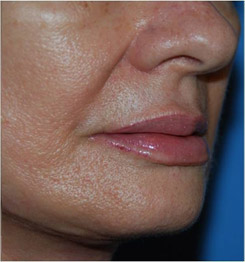 How is this done? We usually harvest fat from some part of your body, usually the legs, abdomen, hips, etc. We then process the fat on the same day and then we use small cannulas to inject the fat into the areas that we want. This is all done on the same day.
How do you avoid Hollywood Looking | Duck Shaped | Over enhanced Lips? Understanding aesthetics or Facial Beauty is the key to getting the best results for lip augmentation. Dr. Philip Young during his time in Los angeles, noticed how lip augmentation can make your lips look pretty wierd. That is why he spent several years finding out what makes a face beautiful and ultimately he came up with a new theory on facial beauty. You can watch a video of Dr. Young explaining facial beauty here.
What is the recovery like? The recovery involves only slight discomfort. In fact, fat injections in general are pretty low in pain compared to traditional procedures. The most difficult part of healing is the bruising and swelling the first week. The complications with fat injections to the lips are extremely low.
You can read more about Fat Transfer by following this link.
Thanks for reading and visiting our blog
Dr. Young from Aesthetic Facial Plastic Surgery.